Sales on Jewish holiday scrapbooking stuff! Get it while it's hot! ;)
For paper scrapping:
Enjoy 20% off your order at
Shalom Scrapper
with the code gelt20 at checkout.
Club Scrap
Hanukkah kits are 10% off right now in their "Gotta Have More" department! Look for the Limited Edition "Hanukkah 2006" kit.
For digi scrapping, both new THIS WEEKEND!:
from Lilach Oren: "Hanukkah Word Art" is now in my store - now on 30% off
At Digitals only -
http://digitalscrapbookpages.com/digitals/index.php?main_page=product_info&products_id=13452
and from Barb Speck:
"A Hanukkah Happening Kit"
This kit is on Sale
50% off
this weekend only
!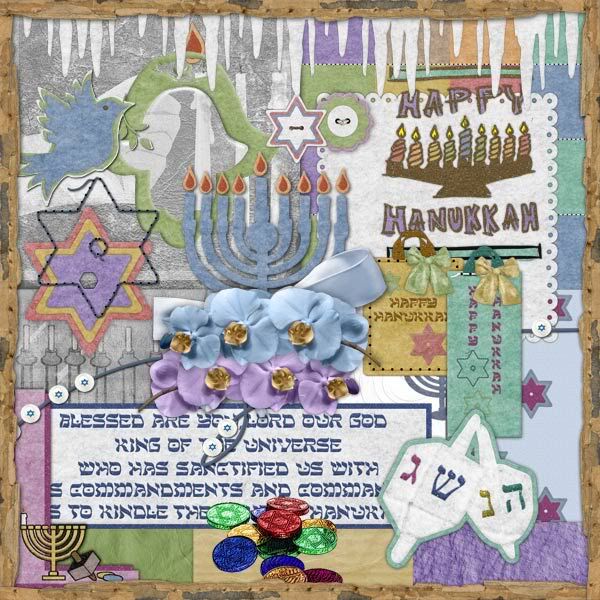 There are
2 Papers/Overlays
3 Solid Papers
3 Patterned Papers
13 Felt Pieces (Star of David, Dove, Corner, Menorah, Wordart, Buttons, Dreidels, Mat, Icicles, Frame, Flame
2 Flower Sprigs
1 Tinfoil Covered Chocolate Gelt (loved these as a kid!)
1 Beaded String
1 Large Bow
1 Stitched Star of David
2 Tiny Bows
Available in Barb's store here:
http://www.ndisb.com/store/index.php?main_page=product_info&products_id=4117
Happy Scrapping, everyone!